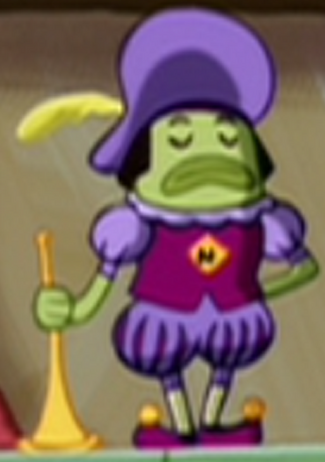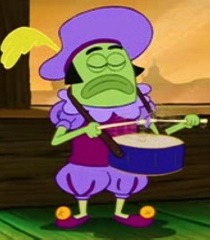 Squire appeared in The SpongeBob SquarePants Movie, attending to King Neptune. He was a short green fish, with a purple suit, and a purple hat. He liked that Mindy thinks that Neptune is cruel and inhumane, and wished for him to be compassionate and understandable, but Neptune turned around at the end of the film. He was voiced by Carlos Alazraqui. His name is unknown.
Ad blocker interference detected!
Wikia is a free-to-use site that makes money from advertising. We have a modified experience for viewers using ad blockers

Wikia is not accessible if you've made further modifications. Remove the custom ad blocker rule(s) and the page will load as expected.