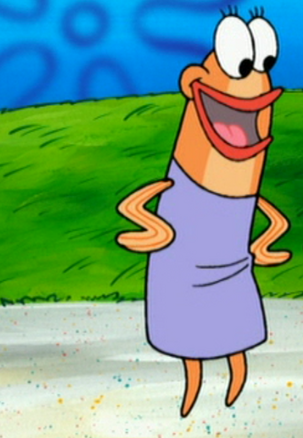 Sadie Rechid/appaearances
Episodes
# Title Role(s) in episode
2b "Ripped Pants" (tr) Debut, in the audicene
6b "Pickles" (tr) Cameo at the end, cheering SpongeBob.
20a "Hooky" (tr)
25a "Wormy" (tr) She was seen in downtown married to Paco in their brief role.
44a "Nasty Patty (tr) appears in the background.
47b "Can You Spare a Dime?" (tr) Offers sample cookies to SpongeBob and Squidward, gives SpongeBob a cookie, but walks away when Squidward stars to ask for one.
Ad blocker interference detected!
Wikia is a free-to-use site that makes money from advertising. We have a modified experience for viewers using ad blockers

Wikia is not accessible if you've made further modifications. Remove the custom ad blocker rule(s) and the page will load as expected.