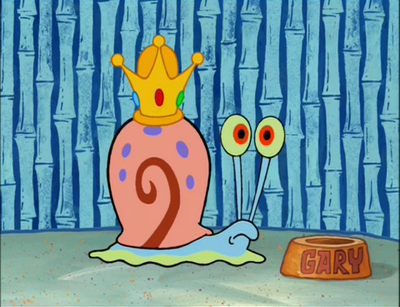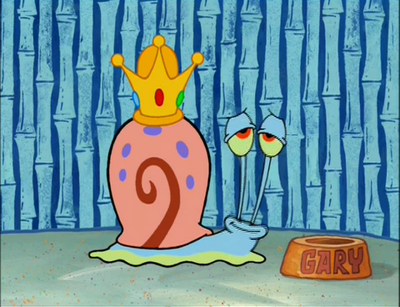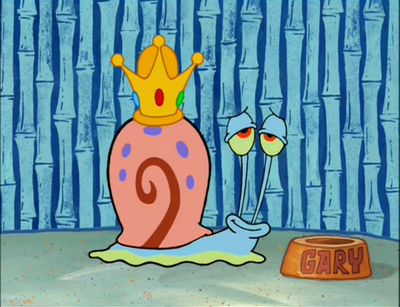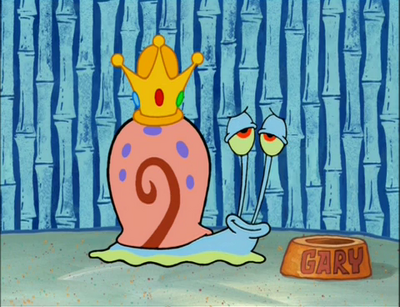 King Gary is royalty known as the one and only true member to the King's Crown. After Patrick became dumb and using up his power 
Ed Star
 discovered this coffee stain on the family tree royalty map which should be removed revealing 
Gary the Snail
 himself as a family member of snails. It was only seen in "
Rule of Dumb
". 
King Gary takes spot of King Patrick who took it to far. It is possible king Gary took it too far but still kept the crown. Otherwise nothing else is known.
Ad blocker interference detected!
Wikia is a free-to-use site that makes money from advertising. We have a modified experience for viewers using ad blockers

Wikia is not accessible if you've made further modifications. Remove the custom ad blocker rule(s) and the page will load as expected.