Kenney is a worm who appears in the episode Grooming Gary. She is a worm with girl-like clothing, such as a wig with a bow, complete with a green coat-like shirt. When Gary started the pet riot, he growled at her temepestuously. He only appears in the hit T.V. series "The Adventures Of Gary The Snail". His first apprentence was in the last season of season one called The Snowball Fight!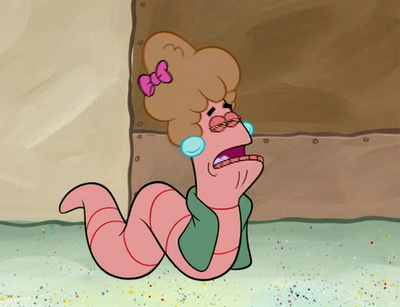 It is unknown if the worm is male or female, but the name sounds unfeminine, and, if female, he/she may be a woman.
Ad blocker interference detected!
Wikia is a free-to-use site that makes money from advertising. We have a modified experience for viewers using ad blockers

Wikia is not accessible if you've made further modifications. Remove the custom ad blocker rule(s) and the page will load as expected.