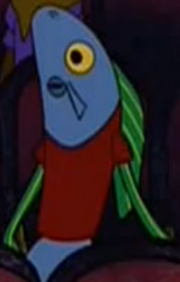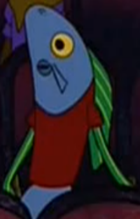 Harry (fish)/Appearances
# Title Role(s) in episode
"Reef Blower" (tr) Debut
"F.U.N." (tr) He appears at the Krusty Krab in the beginning. He also appears in the movie theater.
"Squidward the Unfriendly Ghost" (tr) He was with the mourning party
"Valentine's Day" (tr)
"Walking Small (tr)
"Neptune's Spatula" (tr)
"Bubble Buddy" (tr)
"Wormy" (tr)
"Patty Hype" (tr)
"Prehibernation Week" (tr)
"Mermaid Man and Barnacle Boy IV" (tr)
"The SpongeBob SquarePants Movie" (tr)
"SquidBob TentaclePants" (tr)
"For Here or to Go" (tr)
"Squiditis" (tr)
Ad blocker interference detected!
Wikia is a free-to-use site that makes money from advertising. We have a modified experience for viewers using ad blockers

Wikia is not accessible if you've made further modifications. Remove the custom ad blocker rule(s) and the page will load as expected.