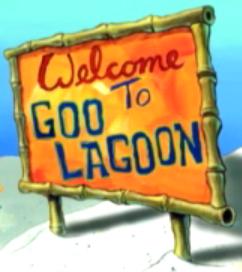 Goo Lagoon is a fictional underwater beach in Bikini Bottom in the animated television series, SpongeBob SquarePants. The characters swim and surf in it. Goo Lagoon is broken up into sections, which includes Mussel Beach, for weight-lifters, Goo Lagoon Sea Caves, the Snack Bar which sells burgers and drinks, and the Goo Lagoon Pier amusement park. Goo Lagoon's first appearance occurred in the episode, "Ripped Pants". Larry the Lobster always can be found here.
Ad blocker interference detected!
Wikia is a free-to-use site that makes money from advertising. We have a modified experience for viewers using ad blockers

Wikia is not accessible if you've made further modifications. Remove the custom ad blocker rule(s) and the page will load as expected.