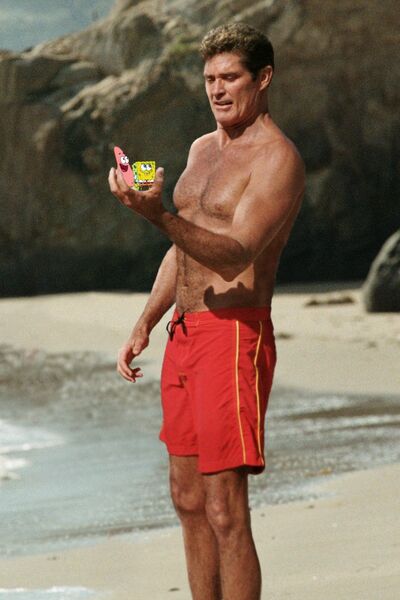 David Hasselhoff is an actor who took SpongeBob and Patrick back to Bikini Bottom in the climax of the SpongeBob SquarePants Movie (He was in the Movie Hop to). He only appeared in The SpongeBob SquarePants Movie. SpongeBob and Patrick fought Dennis on his body. At the end of the movie he gets burnt by King Neptune. He is also very famous outside the Spongebob Squarepants world. He only makes one appearance in the Spongebob series. He seems to be part cyborg or android or if it was just affects from his muscles.
Ad blocker interference detected!
Wikia is a free-to-use site that makes money from advertising. We have a modified experience for viewers using ad blockers

Wikia is not accessible if you've made further modifications. Remove the custom ad blocker rule(s) and the page will load as expected.